INT-ZPL 00S moʻo kuʻekuʻe aku Coaxial Female wahi M7 Size hūlili
Product Detail
Product Tags
S papahana kuʻekuʻe aku coaxial nā mea hoʻopili i ka papa kuhikuhiE hiʻona like penei:
1. Push-Pull self-latching system.
2. coaxial (50Ω), Unipole wahine hui 'ana.
3. M7 nui, 00S moʻo'āhihi nā mea hoʻopili.
4. nanea oe o ka i, ike loea hana.
5. 360 ° loiloi 'no ka piha EMC paleia lakou.
Kōmike ano:
Mechanical a Climatically
1. ahonui:> 5000 penei kekahi pōʻaiapuni.
2. Humidity: mai i ka 95% ma 60 ºC.
3. Ka Mahana huahelu: -40 ºC, +250 ºC.
4. ia'ku e kamakawiwo ole: 15 g. [10 Hz-2000HZ].
5. hoohikilele ia'ku: 100 g., 6 MS.
6. Saltʻehu ka popopo ninau hoopoipoi:> 48h.
7. 'ohana ka palekana' inideka (penei kekahi): IP 50.
Coaxial kuʻekuʻe aku kumu product size: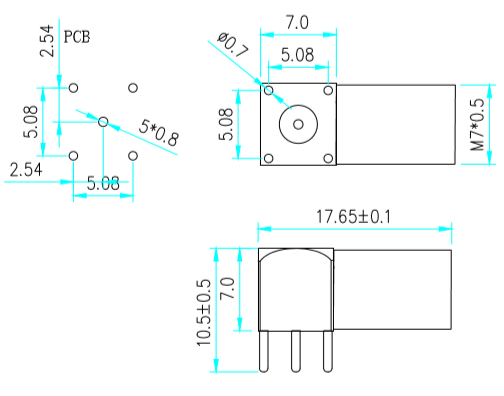 'Ōlelo Aʻo: All our part number begin with" INT-", for example: INT- ZPL.00.250.NTN
Hana Noi:
kēia hūlili ua hoʻomano hoʻohana' ma ka hoao ana a me ka huahelu, hana mana, af nenoaiu, hōʻike a me ka launa pu, Audio, Video likeʻole a me nā mahinaʻai.
INTE-ola automai o ka hūlili pāʻoihana no ka hapanui ke ano o ka palapala noi me hōʻike Panel a me ka hooponopono ana pono, nā leo ipu, Radio mea hoʻolele leo a me ka hawewe EYI no Lokahi Lani hōʻike (OB), o Nuioka ma, hale kiʻiʻoniʻoni, kīwī, Radio, me ka hana keaka a me ka mele.
Dedicated to strict quality manage and consistent research, our experienced team are generally available to discuss your specifications. INTE-AUTO can offer 00S series female elbow coaxial socket circular connector, 50Ω S connector, which it can alternative S series connectors. Smallest M7 size, we called mini coaxial connectors.
We price your inquiry, For more details, please get in touch with us, we will reply you ASAP.
If you also need a coaxial cable with connectors solution, do not hesitate to talk with us.
---
---