INT-ZPL 00s mfululizo Elbow Coaxial Female Receptacle M7 Size Kiunganishi
Bidhaa Detail
Tags bidhaa
S mfululizo kiwiko Koaxial viungio na sifa kuu kama ifuatavyo:
1. Push-Pull self-latching system.
2. Koaxial (50Ω), Unipole kike anwani.
3. M7 kawaida, 00s mfululizo miniature viungio.
4. Urahisi wa kutumia, kuaminika maonyesho.
5. 360 ° uchunguzi kwa full EMC shielding.
Ufundi tabia:
Mitambo na climatically
1. Uvumilivu:> mizunguko kujamiana 5000.
2. Unyevu: hadi 95% katika 60 ºC.
3. Joto mbalimbali: -40 ºC, +250 ºC.
4. Upinzani vibration: 15 g [10 HZ-2000HZ].
5. Mshtuko upinzani: 100 g, 6 MS.
6. Salt dawa kutu mtihani:> 48h.
7. Ulinzi index (mated): IP 50.
Coaxial kiwiko tundu product size: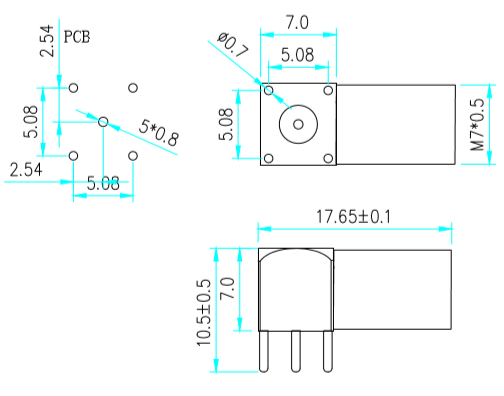 Kumbuka: All our part number begin with" INT-", for example: INT- ZPL.00.250.NTN
Viwanda Maombi:
Kontakt hii ni sana kutumika katika mtihani na kipimo, kudhibiti viwanda, AV mfumo , Broadcast na mawasiliano, Vifaa, multimedia Video na maeneo mengine.
Inte-AUTOina kiunganishi ufumbuzi kwa aina zaidi ya maombi ya pamoja kamera matangazo na vifaa vya kudhibiti, vifaa vya redio, kipaza sauti ya redio na microwave maambukizi ya Nje ya Broadcast (OB), studio, sinema, televisheni, redio, maonyesho na muziki.
Dedicated to strict quality manage and consistent research, our experienced team are generally available to discuss your specifications. INTE-AUTO can offer 00S series female elbow coaxial socket circular connector, 50Ω S connector, which it can alternative S series connectors. Smallest M7 size, we called mini coaxial connectors.
We price your inquiry, For more details, please get in touch with us, we will reply you ASAP.
If you also need a coaxial cable with connectors solution, do not hesitate to talk with us.
---
---