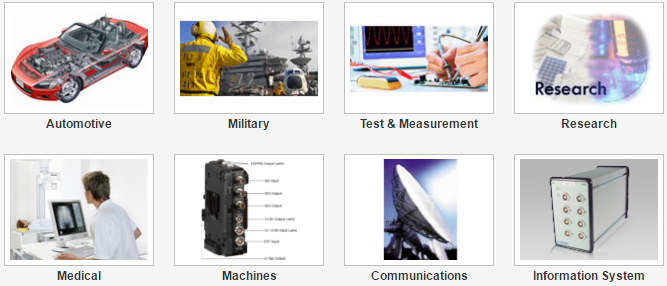 Push pull circular connectors for equipments:
analysis meter,hardness tester
industrial endoscope
industrial camera
Space communication
thermal infrared imager
Noise reduction communication equipment
Military radio,Military PRR,military helmet
Programmable micrometer.
GPS measurement,GS15 measurement.
Leeb hardness tester
ultrasonic fault detector
total station,oscilloprobe
Wound radiation detector
phototropic vision
data acquisition instrument
digital television camera
Digital film camera
railway, data cable,transmitter
eddy current flaw detector
unmanned aerial vehicle system
blood oxygen probe
night vision goggles
Emergency communication station
Vibration string data acquisition instrument
more machines are in need of circular plugs and circular sockets.