What is the hybrid connector?
Usually we talk hybrid connector is mixed different types of contacts in signal connector, include power, data, coaxial, fluidic, liquid, signals, gas. It can transmit signals, data, gas and power
What are the benefits for hybrid connectors?
The hybrid connectors can transmit data, signals and power easily and flexible in a single connector.
Your advantages:
Save time and space
Complete installation concept
Suitable for use in a wide range of applications
Multiple choice
Good performance
More easily design interface
Easily operate especially push pull self-locking system
The types of hybrid connector:
Different contacts arrangement in the hybrid connector:
Fluid tube and power contacts
Pneumatic valves and power contacts
Coaxial and power contacts
Signals and power contacts
Data and power contacts
Optical and power contacts
Signals and data contacts
Signals and coaxial contacts
Coaxial and gas contacts
INTE-AUTO can offer below types number of contacts for hybrid connector:
6 power contacts and 1 fluid tube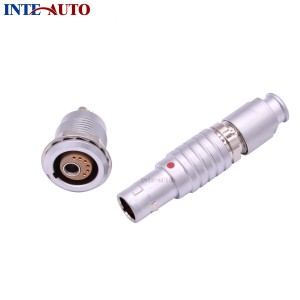 8 power contacts and 1 pneumatic valve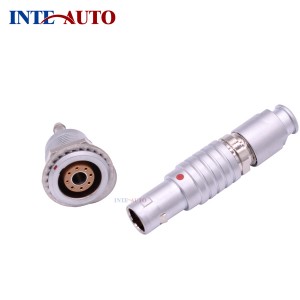 6 power contacts and 2 coaxial contacts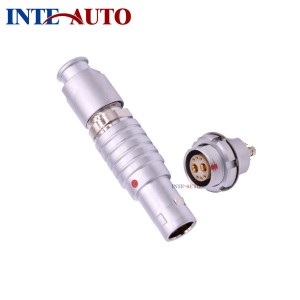 10 power contacts and 1 coaxial contact
Different IP degree work for the different environment:
IP50 power and signal connectors
IP68 waterproof connectors 
Transmissions type:
Electrical
Signal connector, power connector, data connector, coaxial connector
Physical
Gases, liquids
Sharp type:
Rectangular hybrid connector
Modular hybrid connector
Connect type:
Thread connector
Screw connector
Push pull self-latching connector
Push pull non-latching connector
Material type:
Plastic hybrid connector 
Brass hybrid connector
Size type:
M8/M12/M15/M18/M23/M40 hybrid connector
What is the hybrid connectors application?
The hybrid connectors can be used in medical, beauty apparatus, broadcast system, industrial and outdoor, test and measurement, aerospace ect.
How do you choose the hybrid connectors?
1. General application characteristic
Description of the application
What types of transmissions are needed in my application?
How many transmissions type do I want to combine?
Available space
Environment condition (e.g.: water, dust, temperature, chemicals)
2. Electrical characteristics
Number of contacts
Work voltage
Work current
3. Physical characteristic
Media type
Tube diameter
Pressure
What is the kind of hybrid connector can supply by INTE-AUTO?
INTE-AUTO engaged in develop and manufacture push pull self-locking connectors and customized cable assembly in China since 2013.
Circular hybrid connector arranges coaxial and power contacts
Round hybrid connectors with signals and coaxial contacts
Push pull hybrid connectors include fluidic tube and power contacts
Plastic hybrid connectors fix pneumatic valves and power contacts
IP50 2B and 3B fluidic hybrid electrical connectors for medical technology
IP68 2K coaxial hybrid power connectors for test and measurement
IP50 2B hybrid coaxial data connectors for industrial
What is the features for INTE-AUTO hybrid cable male female connectors?
Push pull self-latching system
Lightweight
Versatile mechanical keying options
6+1/8+1/10+1/6+2 contacts
> 5,000 mating cycles of metal type
> 1,000 mating cycles of plastic type
M15 M18 M20 sizes available
RoHS compliant
Contacts with solder/coaxial/fluidic/ Pneumatic valves
Simple assembly of the connector with cable
EMC shielded option available
If you are looking for a push pull connectors manufacturer or need customized cable assembly solution, you can contact with INTE-AUTO team directly.
---
Post time: Sep-07-2020
---
---